The Main Event is here to give you the up-to-date schedule and lineups for upcoming CSWA events.
Upcoming Events
Archived Events
Announcements
Major Events
---
RECENT EVENTS
---
ANNIVERSARY2K is the CSWA next major event!
---
8/14/00: PRIMETIME in Phoenix
7/20/00: INDY 2000
6/19/00: PRIMETIME in Yakima
4/23/00: PRIMETIME in Norfolk
3/17/00: SHOWTIME in Philadelphia
---
December 1999: Thanksgiving Weekend Spectacular '99
11/30/99: SHOWTIME in Houston
11/15/99: CSTV: First Edition
11/14/99: PT POOLJAM in Grand Cayman
11/7/99: PRIMETIME POOLJAM in Kingstown
10/17/99: SuperPRIMETIME POOLJAM in Trinidad
9/11/99: SHOWTIME in Negril
8/17/99: SuperPRIMETIME POOLJAM in Nassau
7/25/99: CSWA ANNIVERSARY 1999
7/20/99: CSWA 1998-99 Awards
7/14/99: SHOWTIME in Atlanta
6/26/99: PRIMETIME in Tampa
6/12/99: SHOWTIME in Long Island
5/28/99: PRIMETIME in Albany
5/13/99: BATTLE of the BELTS 16
4/30/99:
PRIMETIME in Orlando
4/23/99: SHOWTIME in San Antonio
4/10/99:
PRIMETIME in Santa Fe
3/4/99:
SHOWTIME in Reno
2/18/99:
PRIMETIME in Lincoln
2/14/99:
SHOWTIME in Kansas City
1/24/99:
ELVIS LIVES XI
1/23/99:
SuperPRIMETIME in Memphis
1/11/99:
PRIMETIME in Baltimore
1/7/99:
SHOWTIME in Greensboro
---
CSWA SHOWTIME
in SANTA FE

The CSWA returns to Santa Fe with some hot action. More matches to be announced.

Sack on a Pole Match
Hip Hop Express vs. Strictly Business

Steve Radder vs. Mike Randalls

Greensboro Championship
Bobby Jackson vs. Winner of Mysterian/Sight

Presidential Championship
Alex Wylde vs. Cameron Cruise

Winners Receive Title Shots at ANNIVERSARY 2000
Havoc/Tom Adler/Chris Petty
vs.
Blade/Aaron Douglas/Evan Aho

World Title match to be announced at PRIMETIME

---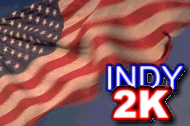 INDY 2000 featured the Triple Threat for the CSWA World Title!
---
TWS '99 featured two days of amazing surprises!
---
CSWA ANNIVERSARY 1999 featured the IRONMAN of CHAMPIONS!
---
BATTLE of the BELTS 16 saw the crowning of new champions in the first PPV of 1999!
---
ELVIS LIVES XI saw the crowning of brand new champions in 1999!
---