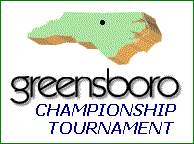 RESULTS

8/3/98
PRIMETIME in Vancouver
Apocalypse def. Ego Buster
God's Protege def. Disco Stu
Nemesis def. Randall Jaminson
Mysterious def. HBK2000
8/26/98
PRIMETIME in Norfolk
Eli Flair def. Crippler
Rap Man def. Vito Corleone
Page Michaels vs. Enforcer (nc)
A. Douglas vs. Ti. Windham (bye)
9/3/98
PRIMETIME in Seattle
Apocalypse def. God's Protege
Disco Stu def. Ego Buster
HBK 2000 def. Randall Jaminson
Nemesis def. Mysterious

12/10/98
SuperPRIMETIME in Charleston
Eli Flair def. Vito Corleone
Rap Man def. Crippler
Aaron Douglas def. P. Michaels
Enforcer def. Ti. Windham (bye)

1/11/99
PRIMETIME in Baltimore
Apocalypse def. Disco Stu
God's Protege def. Ego Buster
Mysterious def. R. Jaminson
Nemesis def. HBK2000
Eli Flair v. Rap Man
Crippler def. Vito Corleone
P. Michaels def. Ti. Windham
(bye)
Aaron Douglas def. Enforcer

1/23/99
SuperPRIMETIME in Memphis Semifinals
Apocalypse def. Nemesis
Aaron Douglas def. Rap Man

1/24/99
ELVIS LIVES XI
Finals
Aaron Douglas defeats Apocalypse

The Greensboro Heavyweight Championship has a long, storied history in the CSWA. As one of the original three titles, along with the World and United States Titles, the Greensboro Championship has served as a stepping-stone to greatest by men such as Mark Windham and many others.

The latest Greensboro Tournament began in August 1998 and continued until ELVIS LIVES XI on January 24, 1999. Below were the competitors and their groupings, as well as an explanation of the round-robin format. To the left, find the schedule the Tournament followed.
---
Group A

Apocalypse
God's Protege
The Ego Buster
Disco Stu

Group B

R. Jaminson
Nemesis
HBK 2000
Mysterious

Group C

Eli Flair
Crippler
Vito Corleone
Rap Man

Group D

Page Michaels
Enforcer
Aaron Douglas
Ti. Windham*

*Timmy Windham was scheduled to compete. Since the FISH FUND XII tragedy occurred; all Group D members receive a bye against him and one point in the standings.
The first round of the tournament is round-robin format. Each member of a group will have three matches in the first round, against the other three members of the group. Points will be assigned based on wins, losses and draws.
One wrestler from each group will advance to the second round. The four wrestlers reaching the second round will compete in a single-elimination tournament.
---
Round Robin Standings
(see the left sidebar for the full results)

Scoring
Win = 3 pts.
Draw = 1 pt.
Loss = 0 pts.
Group A

Group B

Win-Loss
Pts.
Win-Loss
Pts.
Apocalypse
3-0
9
Nemesis
3-0
9
Disco Stu
1-2
3
HBK 2000
1-2
3
God's Protege
2-1
6
Mysterious
2-1
6
Ego Buster
0-3
0
R. Jaminson
0-3
0
Group C

Group D

Win-Loss
Pts.
Win-Loss
Pts.
Eli Flair
2-1
6
A. Douglas
2-0-1
7
Rap Man
3-0
9
P. Michaels
0-1-2
2
Corleone
0-3
0
Enforcer
0-1-2
2
Crippler
1-2
3
See the left sidebar for the full results.
| Back to Main Event | TRIBUNE | E-mail |